As a complete-health focused dental practice in Dallas, we strive to create healthy and beautiful smiles that match your individuality while achieving exceptional oral and systemic health.

- Dr. Sarah Tevis Poteet -
Welcome
When you visit Dallas Functional Dentistry, the office of Dr. Sarah Tevis Poteet, your smile, along with your complete health, is our top priority. Our entire team is dedicated to providing you with the personalized, high quality dental care that you deserve.
Building a foundation of trust is vital to our success. We understand how uneasy some patients may feel about their dental visits.  We can make a difference in providing a relaxing and positive experience.
You will experience all that comprehensive, oral-systemic dentistry has to offer. Our goal is to assist each patient in achieving and maintaining long-term dental health, wellness, and a beautiful smile. As a Functional Dentistry practice, we focus on helping patients find the "root-cause" of inflammation that can impact their oral health and overall health.
Functional Dentistry is an approach to dental care that:
Emphasizes prevention for oral disease such as oral microbiome management, treatment of sleep-disordered breathing, nutritional recommendations, and reducing inflammation
Aims to use biocompatible materials when treating dental issues
Focuses on the "root-causes" of oral disease and works with each patient to develop an individualized care plan
Promotes an all-body approach to dental health, recognizing that the health of the mouth reflects overall health
We thank you for allowing us to take care of your dental needs and look forward to serving you.
Wellness Services
Laser dentistry
Digital x-rays low radiation
3D CBCT digital imaging- low radiation
Oral cancer screening technology
Gum disease evaluations
EMS AirFlow gentle cleanings
Intraoral digital photography
3-D impression scanning
Sedation
Physician communication & collaboration
Oral DNA oral microbiome bacteria & HPV lab testing
Snoring and sleep apnea screening
Acoustic pharyngometry and rhinometry airway evaluations
Sleep apnea screening
Mercury free and safe mercury removal protocols
Bio-botanical, natural, and probiotic oral care products
Amenities
Local artwork
HEPA air filters
Paperless/digital registration forms
Automated text/email appointment reminders
Soothing textures & colors to feel comfortable and at home
Pillows and soft blankets
Noise dampening headphones with music playlists
Plush leather treatment chairs
Curated dental & health products
We thank you for allowing us to take care of your dental needs and look forward to serving you.
MEET THE TEAM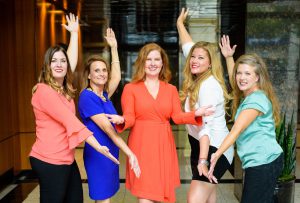 VISIT US
8226 Douglas Avenue, Suite 859, Dallas, TX 75225

See Map
Complimentary Valet located on Luther
Meet The Dentist
Sarah Tevis Poteet, DDS, FAGD, Fellow Academy of General Dentistry
Read More >>