Probiotics for Oral Health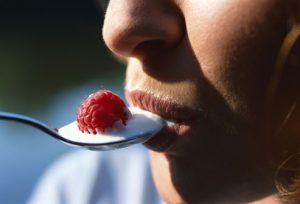 The mouth is the gateway to the body. Maintaining a healthy oral environment is important for the wellness of the mouth and body as a whole. Many toothpastes and mouthwashes utilize antibacterial and antiseptic agents to kill the bacteria in the mouth—both the good and the bad. Without the good bacteria in the mouth, the microbiome is more susceptible to harmful bacteria and thus tooth decay and gingivitis. Probiotics assist in creating a more balanced microbiome by restoring and maintaining natural microbiota.  Most probiotics aid in digestion to help keep our gut well, learn how new dental probiotics can go work to improve your oral health. There are billions of bacteria in our mouths that reproduce approximately every five hours.  Adding beneficial bacteria to the mouth can help rebalance the environment and fight off the bad bacteria.  These bacteria can be beneficial in preventing and treating oral infections, including cavities, gum disease, and bad breath.
The bacteria in yogurt and fermented milk products contain the most important source of probiotics.  For example, Kefir has many benefits that can aid in digestions and boosting the immune system, as well as oral health.  There are also dental products like mints, gums, and lozenges that contain probiotic good bacteria for the mouth.  Examples include: ProBiora, EvoraPlus by Oragenics, and ProbioMax DDS by Xymogen.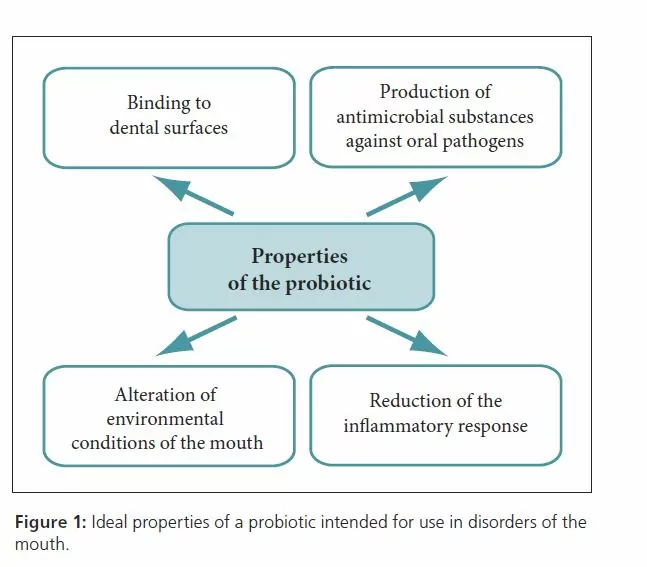 References from JCDA, October 2009, Vol. 75, No. 8, www.cds-adc.ca/jcda
Dallas Functional Dentistry
Copyright 2020   Sarah Tevis Poteet, DDS, PA